Nilou Mostofi
Toronto, Ontario
In June of this year, my company used the staffing services of Simply the Best Events to assist with the registration process for my client's conference. The conference was a multi-day event with over 450 registrants held at the InterContinental Hotel Toronto Centre, Toronto, ON, Canada. They supplied a support staff that was competent, efficient, friendly, and extremely professional. The entire process, from start to finish, with Simply the Best Events was smooth, pleasant and prompt. Management was at the conference every day, ensuring that the job each staff member was assigned to was done correctly and proficiently. It made my job, as the conference organizer, much easier knowing that I did not have to constantly train, re-train, and manage the registration area. Their staffing rates were also competitive, and I am so pleased that I went with them over the 5 other staffing agencies vetted for the conference. It is without any reservations that I wholeheartedly recommend Simply the Best Events to meet your interim staffing needs. I urge you to give them your consideration. I will not hesitate to use their services again when I organize another conference in Canada.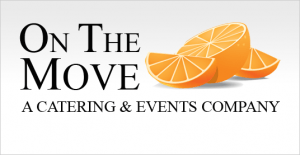 "Working with Simply the Best, was well...Simply the Best!... Given the nature of our business, like many others, being on time and on budget is a critical aspect of the planning process and can mean the difference between success and failure at an event. Sheena and her team are polite, accommodating and try to both understand the project, and commit the time necessary to help make it a reality. They are well groomed, well dressed and willing to perform any and all tasks necessary to bring an event to life. It's easy really to sell and cook for an event...executing it with Simply the Best makes all aspects easier, more efficient and seamless. I'd recommend their services to anyone."

Lyndon Nobre, Catering Manager
Toronto, Ontario
It has been my pleasure in dealing with Simply The Best since 2013.  They have provided all levels of service from a small dinner for Scotiabank's president to a large BBQ servicing 2500 guests.  They take the time to partner the right personalities to specific events. They understand that in the service industry there is constant change and moving pieces. The ability to react in a positive manner has made my dealings with Simply the Best….Simply Worry Free. The team at Simply the Best 'GET IT'."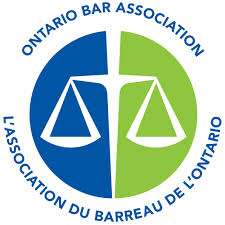 Tracy L. Dallas, Director of Operations
Toronto, Ontario
"Sheena Wood has worked with the Ontario Bar Association for over 25 years now and has always taken great pride in her performance and service to our organization.  Sheena has provided excellent, well trained staffing and has worked successfully, one on one, with our in-house employees in the kitchen, as well as with our administrative office staff in order to ensure quality and service, which has on many occasions included her personal attendance at our major functions."
E.A. Kennedy
Toronto, Ontario
"To: All those planning an important event It is an honour and a pleasure to recommend the exceptional services of Sheena Wood and her excellent team at Simply the Best. Sheena has worked extensively with my family and I. With aplomb and grace under pressure, Simply the Best has planned, organized and executed a range of events from Birthdays to Weddings to Wakes for numbers small and large.  The topnotch quality of food, décor, attention to detail and service from Sheena and her dedicated staff never varies. It is always outstanding. My family and I would simply not consider using any other firm because our guests have a wonderful time and consistently praise every aspect of Simply the Best's events. We receive endless requests for their contact information, and that is the best compliment. Suffice it to say Sheena and her team are indeed Simply the Best."
Elaine Markowitz, MSW, RSW Clinical Social Worker
Toronto, Ontario
"I employed the services of  Simply the Best Events  for the first time last week to provide staffing for a family luncheon my husband and I were hosting at our home. In making arrangements with Sheena, all communications were prompt and courteous. The servers arrived at my home exactly on time, relieving my anxiety immediately. They were very professional, neatly attired in their uniforms, very friendly, personable and highly competent. They quickly took control of the set-up and preparations, allowing me to relax and enjoy the afternoon with my guests.The clean-up was thorough and efficient as well.  I couldn't have been more pleased. I would employ Simply the Best Events in a heartbeat, and intend to recommend them to friends and family."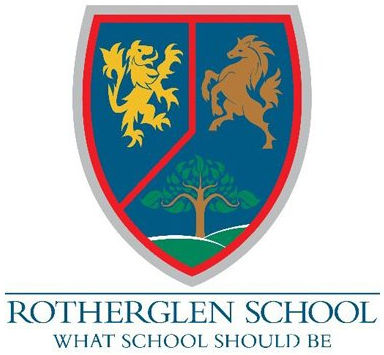 Eileen & Mark Lanigan, Director
Oakville, Ontario
".... Sheena and her wonderful team who catered this event, all contributed to creating a genuine atmosphere of celebration. It comes down to relationships, and the good will that has been generated by each and every person who has made Rotherglen what it is today, a vibrant place to be, and to grow and learn!"
Catherine Brennan
Toronto, Ontario
"I cannot say enough about Simply the Best's concierge services! Faced with a last-minute trip abroad, Simply the Best proved to be a wonderful resource for ensuring our home affairs were managed. Their team's flexibility, reliability and enthusiasm made things easy for us and their regular updates by email brought us peace of mind during a stressful time.  With Simply the Best, we can trust that everything is being well looked after."